Kennet Valley TR Group enjoy a sunny day in the Snowdrops
Kennet Valley TR Group had their February Mid-monthly with a visit to Welford Park to see the amazing display of multi varieties of snowdrops, and then a traditional Sunday lunch at the Five Bells, Wickham.
22 members enjoyed visiting the grounds of Welford Park, Welford is a country house and estate in the village of Welford in the English county of Berkshire, situated 5.2 miles northwest of Newbury and 10.9 miles south of Wantage. Whilst of some historical significance, the estate is perhaps best known for its displays of snowdrops in early Spring, and for being the location of The Great British Bake Off since 2014.
The existing house dates from about 1652 and was built by John Jackson of Oxford for Richard Jones, the grandson of Sir Francis Jones, Lord Mayor of London in 1620, who had purchased the property in 1618. Jones died with no male heir and his daughter Mary in 1680 married John Archer, son to judge John Archer of Coopersale House, Essex and his wife Eleanor (Curzon), daughter to Sir John Curson, Baronet of Kedleston, Derbyshire.
Welford Park was remodelled by their son-in-law, the architect Thomas Archer (no relation), about 1700, which resulted in an additional storey and a facade decorated with ionic columns. The interior was again altered in 1840.The property then passed in 1706 by marriage to William Eyre, on condition he changed his name to Archer and subsequently (in 1800) to the MP, John Houblon, who also changed his name, to John Archer-Houblon. It then passed to his younger son, Charles, who re-adopted the surname Eyre. In 1891 the house was let to tenants and during the First World War used as a convalescent home. It later (1954) passed by marriage to John Puxley. The house remains in the ownership of his son James Puxley, a local landowner and former High Sheriff of Berkshire, who is a distant relative of the Jones family.
After a good walk around to work up the appetite it was off to the Five Bells for lunch, where we were greeted by a lovely 1955 Riley Pathfinder, these cars were produced between the owner told me it was in fact a Police car during its life which had early sirens as well as original ringing bells. The body was similar in appearance to the Wolseley 6/90, it used Riley's 110 bhp (82 kW), 2.5-litre — 2,443 cc (149.1 cu in) — twin-cam, "Big Four" straight-4 engine fitted with twin SU carburettors and had a separate all-steel chassis with coil spring rear (this was changed to leaf springs towards the end of production) and front torsion bar independent suspension. From 1956 an overdrive gearbox became optional. The 12 in (305 mm) Girling drum brakes had a Clayton Dewandre Vac Hydro Servo fitted as standard.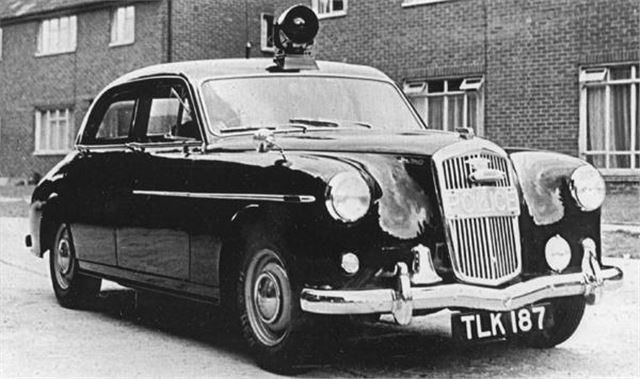 Lunch choices were traditional roast beef, lamb, pork or chicken with a superb apple and walnut crumble to finish the Sunday binge.
A truly great day with late winter sunshine and a real treat seeing the spectacular snowdrops!
Thanks to Val Carter for the Five Bells photos.